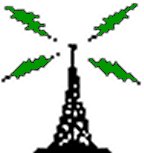 Click here to listen to Peter on KPCC's Air Talk, August 13th
Organizing Resources
Click on the photos below to download high resolution copies.
Computer Wallpaper
640x480
800x600
1024x768
Instructions for Changing Computer Wallpaper
Using Internet Explorer on Windows:
1. Click on the photo to enlarge.
2. Put your mouse cursor over the photo and right click.
3. Left-click on "Set as Background".
4. Your computer's wallpaper (or background) will now have the new image.
Using Netscape on Windows:
1. As of press time Netscape 6.2 (the newest available) doesn't seem to have the option of setting an image as your wallpaper. Earlier versions of Netscape had the feature which was pretty much exactly like Internet Explorer noted above.
On Mac OSX:
1. Using any web browser hold down your mouse button over the target image and hold the CTRL key, click your mouse button and choose "Download image to disk..." (Internet Explorer; Netscape should be something similar) and save the image to some place on your hard drive.
2. Go to your Apple Menu>System Preferences> Desktop and click the browse button, locate the image saved above and set it as the wallpaper.